Dit evenement is voorbij.
Evenement Navigatie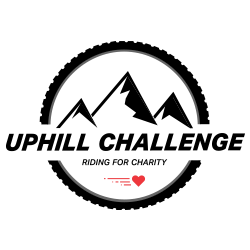 Extern
Uphill Challenge
De Uphill Challenge organiseert samen met o.a. de Kim Kirchen foundation, een Uphill Bicycle race. Doel hiervan is om zo snel en zo vaak mogelijk de berg naar de Charlie's Gare in Hostert omhoog te racen. Een soort van mini Alpe d'HuZes in Luxemburg dus!
Sunday 5th of June 2016 Uphill Challenge ASBL together with ACC Contern is organising a cycling event in support of a charity. All the benefits of the 2016 event will go to "Make a Wish Luxembourg". The goal of the event is to complete a 236m climb at Charly's Gare Hostert (Niederanven) as fast and as far as possible within 3 hours and to raise money for granting the wishes of children (between 3 and 18 yrs old) living with life-threatening
illness'.
The course is approx. 1 km long (uphill 236m). Over this distance, you climb 30m in height. The maximum slope is 14,5%.
Registration is free, participation either as an individual or as a relay team (maximum 5 riders). All participants (both individual and team members) are expected to commit themselves to raising sponsorship funds for their efforts.
We would like to invite you to join the event as a relay team, an individual or supporter to watch to the cyclists.
Before and after the event you could also test one of the brand new e-bikes presented by Trisport and Asport.
During the event there will be food (prepared by the BBQ champion of Luxembourg), drinks and kids entertainment.
For more information and registration please visit www.uphillchallenge.lu
We hope to welcome you to this fantastic event!!!
If you are not able to attend and want to support us, you can make a donation to the
bank account of Uphill Challenge ASBL LU79 0019 4755 5275 6000.
Best regards,
Johan van den Berg & Alain Conter