Evenement Navigatie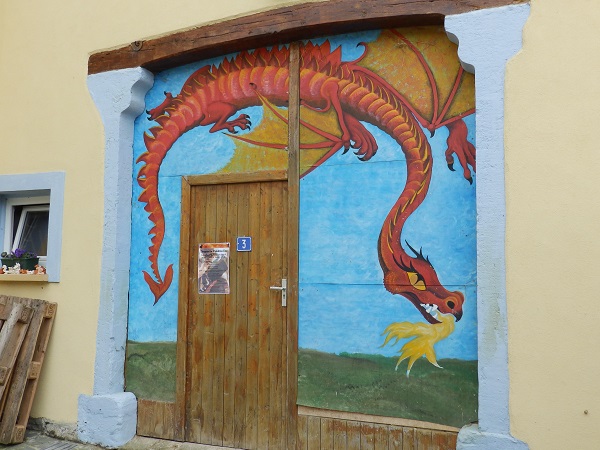 Extern
20th Dragons for Children Day
Dragons for Breakfast asbl has announced a full week-end of festivities to celebrate its 10th anniversary in mid-September in Godbrange.
Dragons for Breakfast is an organisation that uses art to raise awareness of and to support street children. Formed in 2006, it has, over the last 10 years, provided workshops and art events twice a year, offering activities involving dozens of artists, for hundreds of children participating in over 100 different activities.
It raises money to support Colombian street children through Let the Children Live, a charity registered with the Charity Commission (UK) No.1013634, through which people can respond to the needs of children from the streets and shanty-towns of Colombia's cities, and in particular the city of Medellin. It aims both to safeguard the lives of children from the violence and poverty of the streets, and to make their lives worth living by giving them love, education and a future.
To celebrate their 10th year, they are reprising some of their most popular workshops as voted by those attending. They have been frequently asked to provide sessions for adults too; therefore, all the activities at the 20th Dragons for Children day will all be suitable not only for children, but also the young at heart.
The weekend of celebration will consist of two separate events which are open to everyone:
– Saturday 17th September – the 20th Dragons for Children day will take form of past Dragon days with one important difference; they will run one day-long session from 10:30 – 17:30 running their most popular activities from the last 10 years. Places are limited so please book places early to avoid disappointment at https://www.eventbrite.co.uk/e/20th-dragons-for-children-day-registration-26751475383. Festivities will continue into the evening with live music provided by Alezeti and others, see www.dragonsforbreakfast.com or their Facebook page for details.
– Sunday 18th September – the Art and Music festival, a public event with many established artists selling their work and holding workshops and demonstrations in which members of the public can participate, with live music, delicious food and fun for all the family. They have created special limited edition handmade ceramic cups that can be purchased as a souvenir of the day. Register your attendance athttps://www.eventbrite.co.uk/e/dragons-for-breakfast-arts-and-music-festival-tickets-26742148486. The event's headline band Carl Wyatt and the Delta Voodoo Kings will be performing live in the afternoon, see their website or Facebook page for details.
If you should like to help with the set up and running cost of our week-end of celebration and festivities, the organisers whould be grateful for any contribution large or small – seehttps://www.gofundme.com/DragonFestival.